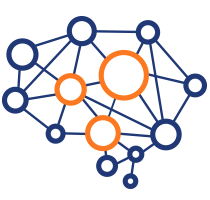 Due to poor interpretability, large number of parameters, huge data requirements, and poor reliability, AI model, as the core of intelligent software systems, suffers from poor reusability, high testing overhead, and high security risks in development, testing, and deployment. AI models are considered as "Software 2.0". We target the above problems from the perspective of software engineering. we aim to apply software engineering techniques/notions to AI model engineering to improve the models' usability and robustness.
CNNSpliter & SeaM are techniques that re-engineer a trained DNN model to improve its reusability and security. Specifically, given a target problem and a trained model, CNNSpliter/SeaM searches for the model's weights that are relevant to the target problem. The re-engineered model that only retains the relevant weights is then reused to solve the target problem, which could reduce the reuse overhead and vulnerability inheritance rate.
Sensei is a technique that re-purposes software testing methods, specifically mutation-based fuzzing, to augment the training data of DNNs, with the objective of enhancing their robustness. Sensei casts the DNN data augmentation problem as an optimization problem. It uses genetic search to generate the most suitable variant of input data to use for training the DNN. Sensei improves the robust accuracy of the DNN, compared to the state of the art, by up to 11.9% and 5.5% on average.